With current circumstances every industry is shook and uncertain about the future. Still, fashion never stops: whilst all the shows are frozen and the fundamental principles are rearranged, Mercedes-Benz Fashion Week Tbilisi is still proving to be a crucial platform for supporting young and established Georgian designers. The next season of MBFWT will take place in an unprecedented new location in Tbilisi - the Art and Culture Center that will open in the ex-Coca-Cola factory building.
MBFWT to take place in an unprecedented new location in Tbilisi
Industrial locations proved to be hospitable for artists and craftsmen for many years, welcoming cultural events and exhibitions. Which is why 27 000 square meters of the former factory are being repurposed and aimed to become a huge hub, connecting various types of arts, fashion and crafts, ready to host artists from all over the world, giving opportunities for photographers and aspiring designers to hold workshops or represent their work publicly in galleries. Mercedes-Benz Fashion Week Tbilisi team is certain that such space has so much more to offer, Art and Culture Center will become the new home of the event held twice a year.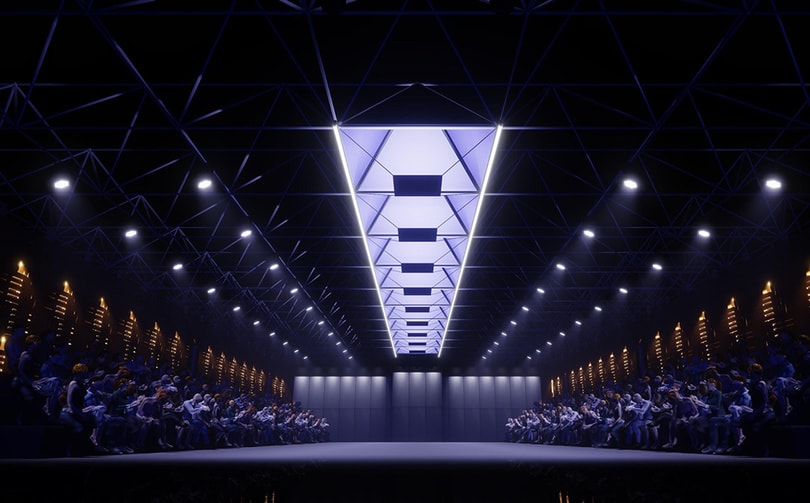 Originally scheduled to the beginning of a new Mercedes-Benz Fashion Week Tbilisi season in early May, the launch of the Art and Culture Center was postponed due to current circumstances, but by no means cancelled. When the restrictions are lifted all around the world, creative industry professionals will be faced with a strong need for change – and the cultural hub in Tbilisi could become a melting pot for ideas. Focusing on artists and encouraging them to share their work with the world is vital in the times of big reassessments. Sofia Tchkonia, founder and creative director of Mercedes-Benz Fashion Week Tbilisi as well as the main driving force of the Art and Culture Center, found a way to maintain a favorable environment for creative minds to network, reconnect with colleagues and share their vision. With this approach, Tbilisi is destined to strengthen its position as one of the main local fashion weeks and cultural hubs and is on the way to become one of the world's major fashion spots.

DALOOD FW20/21

Tchkonia believes the new cultural hub will offer the city's young creatives the space and resources they need to thrive. She wants to use it to bring creatives from across all disciplines together — and more importantly open the country's first fashion school there.

"I had so much time to think about exactly what I want to do and how I want to do it. One thing which I'm certain: Georgia needs is a fashion school. Most designers are self-taught here and they need to be educated and to have contact with people from as many different countries, so it would have to be an international school," she said.

GEORGE KEBURIA FW20/21

"It's always been interesting for international guests to come to Georgia because they would have never normally come, not a lot of people hear about Tbilisi," Tchkonia said "People who travel around to Paris or Milan want to see something different from us. Tbilisi is not your typical fashion week, it's more about a cultural exchange and presenting social responsibility projects alongside young designers, talented artists and photographers. In this new space, we will be able to unite all of these different elements so that people can visit and see everything in one big space. We've got a lot to show, not just fashion," she added, explaining that, for these reasons, a digital showcase would not work for Tbilisi Fashion Week.

As a main fashion event in Georgia, Mercedes-Benz Fashion Week Tbilisi successfully puts a spotlight on aspiring local designers. Inviting media and buyers from all around the world, it has been able to launch a number of brands that are now well-known, loved and represented in world's leading retail chains and concept stores.
click here
to view Georgian Designer's upcoming FW20-21 lookbooks:
studioeditorial.com/georgians/
ANOUKI
Janashia
FW21 RTW and Jewelry
ALEKSANDRE AKHALKATSISHVILI
SITUATIONIST
Matériel Tbilisi FW20/21
AVTANDIL
LAKO BUKIA
LALO
INGOROKVA
TATUNA